Are you tired of looking like an uncooked spaghetti noodle? Maybe you've tried lifting weights or doing a few push-ups, but still, you can't seem to achieve that toned, muscular physique you're after. Well, my friend, it's time to beef up your protein intake. Yes, that's right, we're talking about the building blocks of muscle, the superhero of macronutrients, the one and only protein. Buckle up and get ready to beef up, because we're about to dive into a meaty topic that'll help you put the "pecs" in "proTEin.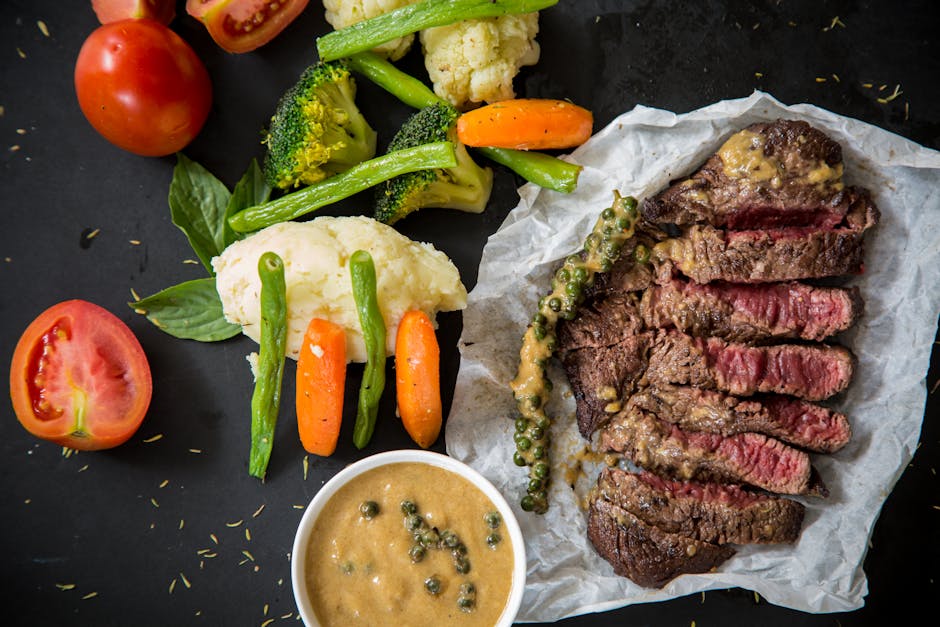 1. Introduction: Understanding the Role of Protein in Building Muscle Mass
Muscle mass is a hot topic in the world of fitness. It's the reason why we hit the gym, hoist dumbbells, and sweat out in the sun. But, did you know that the secret ingredient to building lean muscle is protein? Yes, you heard it right! Protein is like the Batman to your muscle building goals.
Proteins are made up of amino acids, the building blocks of muscle tissue. When you consume protein-rich foods, your body breaks down the amino acids and funds the growth and repair of your muscles. This means that if you're not consuming enough protein, your muscles may stay stagnant or even experience muscle atrophy – the horror! So, if you want muscles as sculpted as a Greek God, it's best to join Team Protein.
Now, let me tell you about one of the coolest things about protein – it's versatile AF! There are so many protein sources available to choose from – animal-based, plant-based, and even vegan options! So, whether you're a hardcore carnivore or you prefer leafy greens, there's a protein source out there for you. In fact, you can even get your protein fix from snacking on insects! Yes, you read that right, Edible insects are a great source of protein, and they're sustainable too. So, why not try some protein-packed snacks like roasted crickets or fried grasshoppers? Don't knock it until you try it!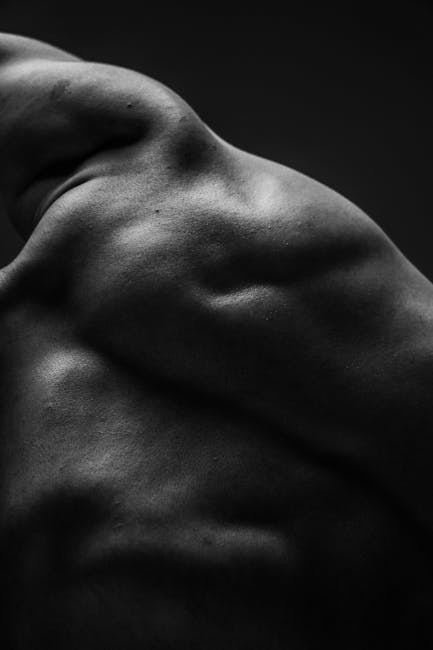 2. The Science Behind Protein Synthesis and Muscle Repair
Protein synthesis and muscle repair are two complicated processes that take place inside our bodies. To put it simply, protein synthesis is like a Lego game where amino acids are the blocks, and muscle repair is like getting your Lego creation fixed after it's been taken apart by your little brother.
When we exercise, our muscles go through a lot of wear and tear. That's why it's essential for our bodies to repair the damage quickly to get back in the game. This repair process wouldn't be possible without protein synthesis, which is essentially building new muscle tissue. Think of it like throwing a few extra Legos into your broken creation to strengthen it.
Protein synthesis happens in our bodies from the moment we're born, and it's a relatively slow process. But when we exercise, we kickstart the process because our muscles need to adapt and repair the damage as quickly as possible. We can also speed up the recovery process by consuming foods high in protein or taking protein supplements. Bonus tip: If you really want to get your muscles strong like a pro, make sure to combine the protein with a proper workout routine to get the best results.
3. Protein Requirements for Different Fitness Goals and Body Types
So, you want to build muscles or become lean and mean? Whatever your fitness goal is, one thing is for sure: Protein is your new best friend. But how much do you really need? Well, that depends on a few things: your fitness goals, body type, and activity level.
For starters, let's talk about body types. Are you a skinny ectomorph who can eat everything without gaining an ounce? Then you need at least 1.2 grams of protein per kilogram of body weight to grow some muscles. Are you a mesomorph who has a naturally athletic build and gains muscles easily? Then you need about 1.4-1.7g/kg of protein. And if you're an endomorph who tends to put on weight easily, you'll need about 1.2-1.5g/kg of protein to build muscles without packing on too much fat.
But here's a pro tip: Don't stress too much about calculating your exact protein requirements. Just make sure to eat a protein-rich meal or snack every three to four hours, including breakfast. That way, your body can utilize the amino acids to build and repair muscles throughout the day. And remember, protein sources aren't limited to just animal products like meat, eggs, and dairy! Legumes, nuts, and seeds are also great options for plant-based protein.
Now, let's talk about different fitness goals. Are you a bodybuilder who wants to bulk up? Then aim for about 1.6-2.2g/kg of protein. Are you a long-distance runner who wants to maintain muscles without adding extra weight? Then aim for about 1g/kg of protein. And if you're a general fitness enthusiast who wants to build lean muscles, aim for about 1.2-1.6g/kg of protein.
Remember, figuring out your protein requirements isn't rocket science. Just listen to your body, eat a variety of protein sources, and don't forget to add some delicious veggies and carbs to your plate too. Happy gains!
4. Choosing the Right Protein Sources for Optimal Muscle Growth
When navigating the world of protein, it can be hard to know where to start. Chicken? Beef? Beans?? What about protein bars shaped like cookies? It's enough to make your head spin. But fear not, because picking the perfect protein sources for muscle growth can be easy (and even fun).
First up, we have the classic meat options. Beef, chicken, and fish are all fantastic sources of protein. They're also highly versatile – whether you're grilling up a steak or baking a salmon fillet, there are endless ways to incorporate these protein powerhouses into your diet. Plus, eating animals is a great way to assert your dominance over the food chain (just kidding…kind of).
If you're looking for a plant-based option, beans and legumes are your new BFFs. Chickpeas, lentils, and black beans are all chock-full of protein, as well as fiber and other important nutrients. Boring, you say? No way! You can spice up your bean game with chili, hummus, falafel, or even black bean brownies (yes, they're a thing).
But what if you're always on the go? Don't worry – protein bars are here to save the day. Packed with whey protein, nuts, and other goodies, they're a quick and easy way to get your protein fix. Just be careful to read labels and avoid bars with loads of added sugar. And maybe don't rely on them as your sole protein source – your taste buds will thank you.
5. Maximizing Muscle Gains through Proper Protein Timing and Distribution
Properly timing and distributing protein intake is crucial for maximizing muscle gains. Here are a few tips to help you get the most out of your protein intake:
1. Eat protein as soon as you wake up: After a long night's sleep, your body needs a steady stream of amino acids to rebuild and recover your muscles. Make sure to have a protein-rich breakfast to jumpstart your muscle-building efforts.
2. Spread your protein intake throughout the day: Aim for at least 20-30 grams of protein per meal, and snack on protein-rich foods like nuts and Greek yogurt throughout the day. This ensures a steady supply of amino acids for muscle repair and growth.
3. Don't forget about post-workout protein: The most critical time to consume protein is within 30 minutes of finishing your workout. A protein shake or protein bar can help jumpstart the muscle-building process and replenish glycogen stores.
Remember, proper protein timing and distribution can help maximize muscle gains, but it won't work miracles overnight. Consistency is key, so don't expect to see results overnight. Stay consistent with your protein intake and workout routine, and you'll start seeing gains in no time!
Bidding adieu to Protein: Building Blocks of Muscle
Farewell, dear readers! It's time for us to flex our literary muscles and wrap up this article on protein- the cornerstone of muscle building. We hope our article has been as strong as the muscles you'll be building by consuming your daily dose of protein.
Remember, just like leg day at the gym, protein shouldn't be skipped out on. So, be sure to load up on protein-rich foods like eggs, chicken breast, nuts, and legumes to pack on some serious muscle gains.
And with that, we must bid adieu to our beloved protein. But fret not, for we shall return with more enlightening articles to help you on your journey towards a fit and healthy lifestyle. Until next time, keep that protein shake at arm's length and keep rocking those biceps!